Lemon sorbet infused with thyme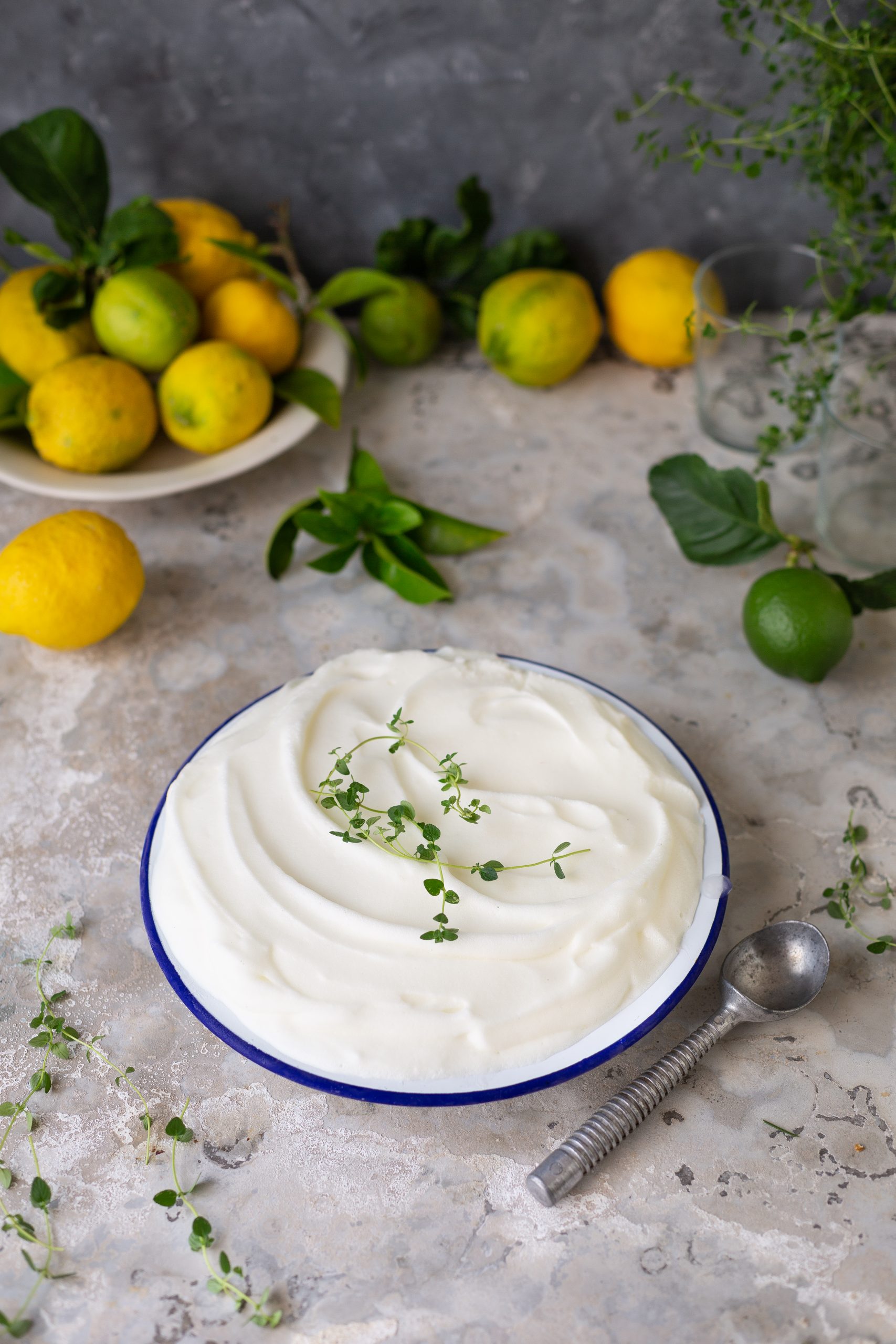 I used a local craft gin called Cape Fynbos, which recently won double gold in the 2020 South African Craft Gin Awards. Takealot sponsors these awards where 125 entries were judged blind by a panel of experts. 21 gins won double gold medals and you can check out the full list of winners here.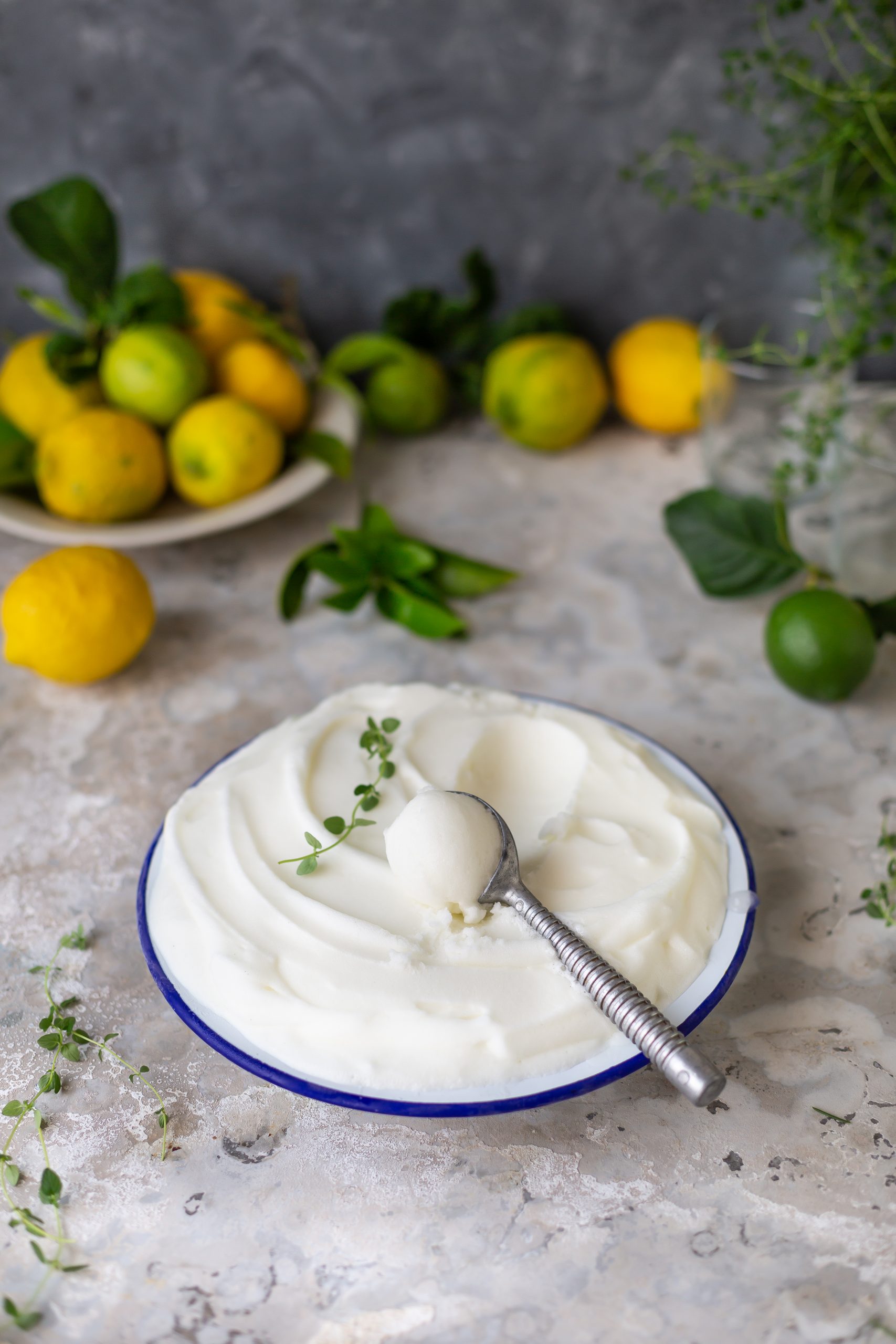 Cape Fynbos Gin has fynbos botanicals infused in the tipple, so it pairs well with lemon sorbet. I added a thyme infusion for extra herbaceousness and it's a very subtle addition which you could totally leave out.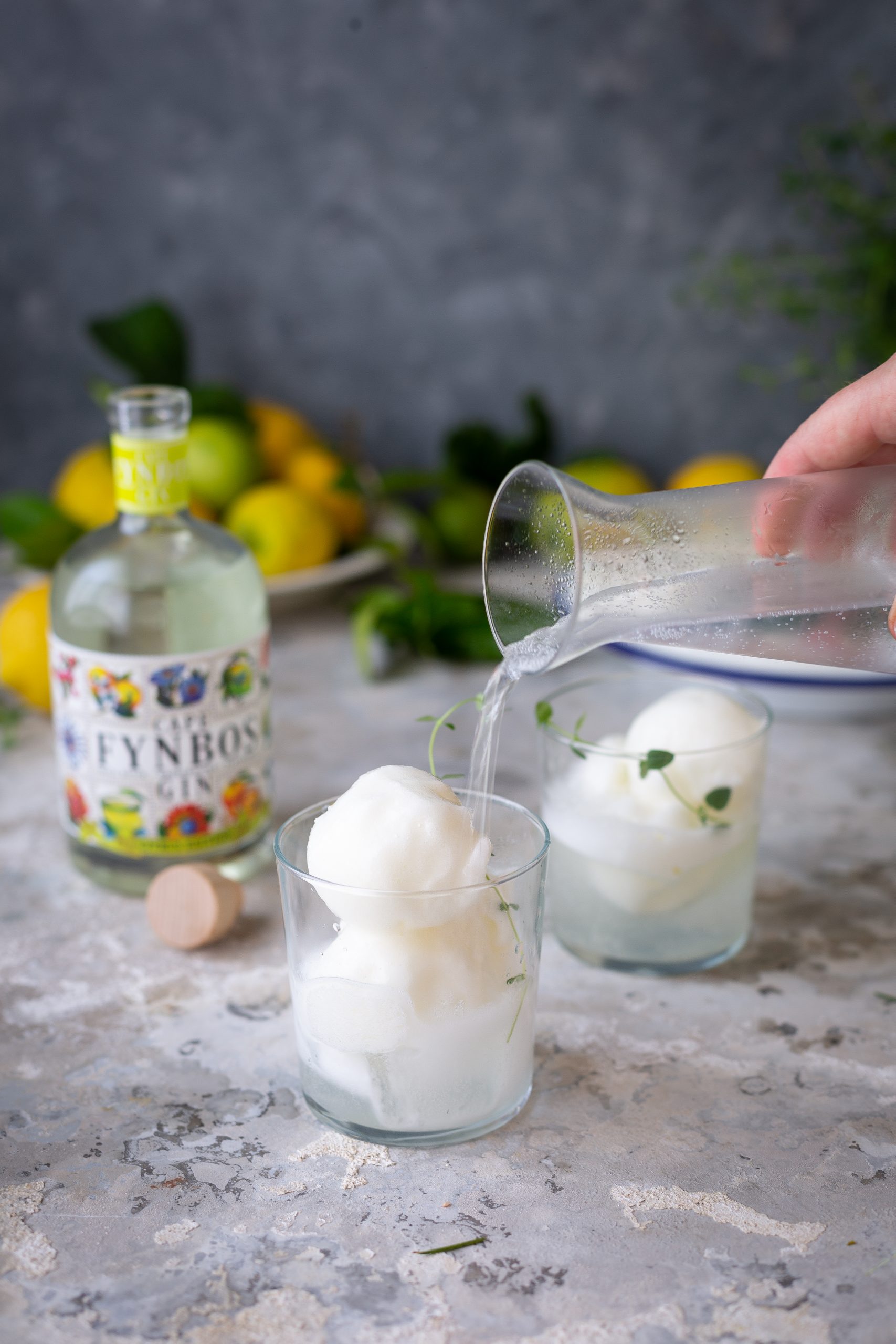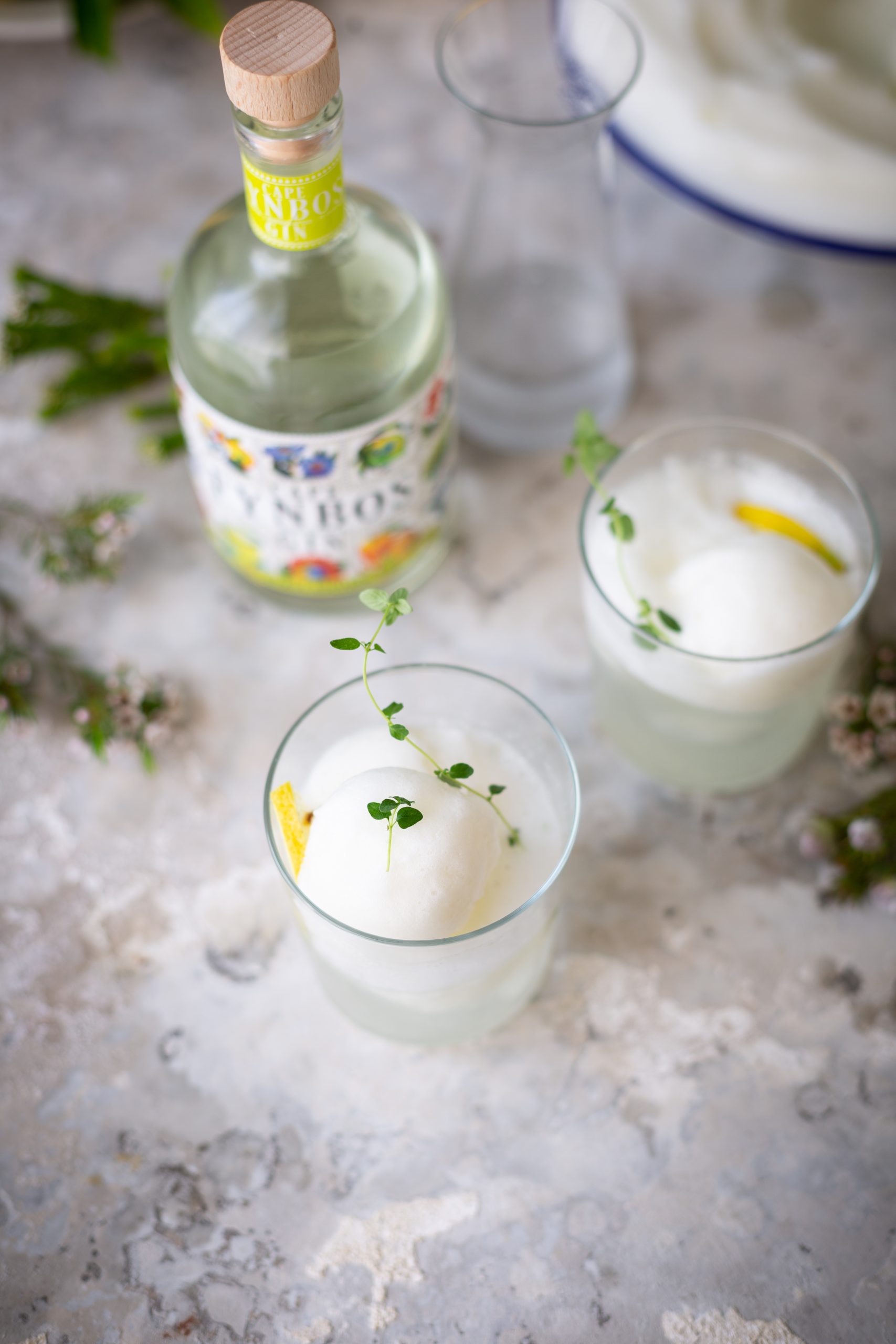 I adore making ice creams and sorbets and the biggest challenge is to ensure that you have a smooth texture with minimal ice crystals. There are a lot of factors that can contribute to this and I find adding a slash of booze and a beaten egg white softens the texture beautifully. The science would be about adding a protein and the alcohol stopping things from freezing which impacts on texture. If you add too much (and believe me I have been down this road) it doesn't freeze and becomes a slush. I generally find for a small batch about 30ml is good and what I added here, and for a bigger creamier batch of ice cream, I can go as high as 50ml. For this lemon sorbet recipe, I added 2 tablespoons of Limoncello but gin would also work well especially if you are using the sorbet to make a gin and tonic as I did.