Quick and easy home-made passion fruit cordial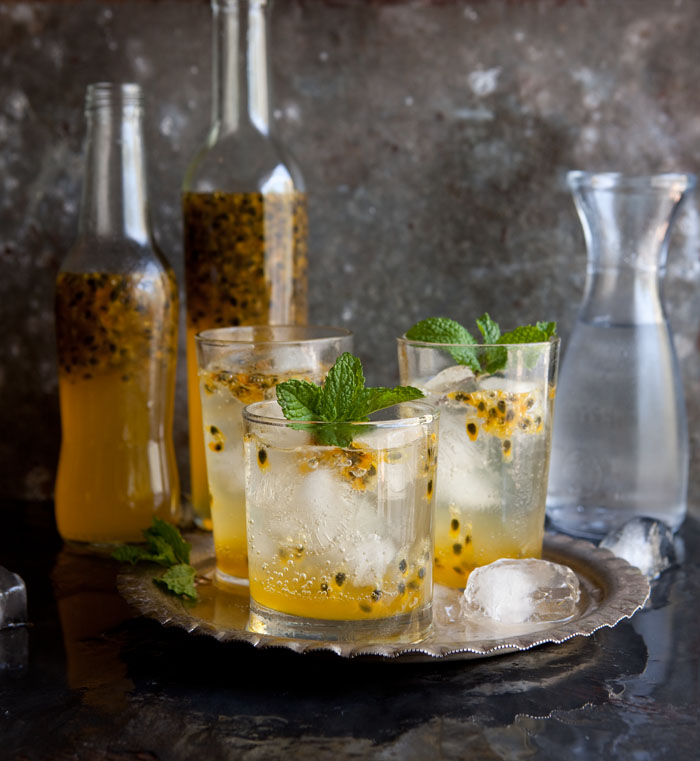 I kept the seeds in the mix, but if they bother you, simply strain them out once it has been made.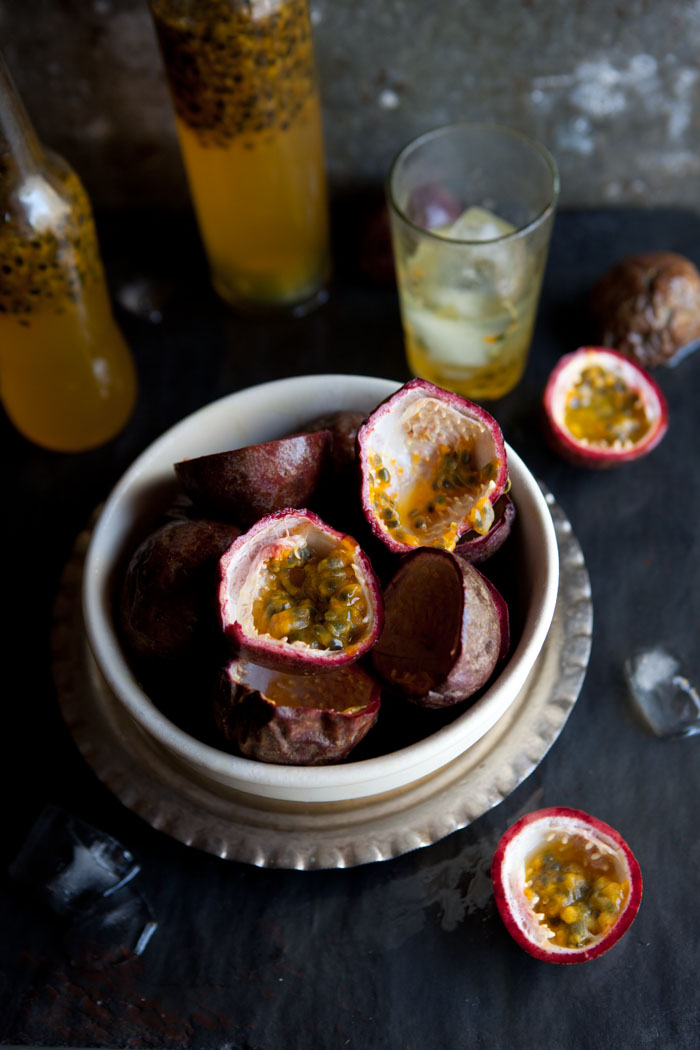 Recipe | makes about 750 ml
2 cups of water
2 cups of sugar
1 cup of passion fruit pulp (about 500g of whole fruit)
2 T lemon juice
Bring all of the ingredients to a boil, then allow it to cool. Pour the cordial into a sterile bottle and serve in a tall glass
with loads of ice, soda water and fresh mint.
If you feel like turning it into a cocktail. add a splash or two of vodka.
Happy days.